Originally the BeBizzy Break Podcast, the WP Wednesday podcast has launched to provide information on the internet's most popular content management system (CMS), WordPress.
Along with posts regarding WordPress, topics on SEO (search engine optimization), social media, digital marketing and other internet technology will be covered.
Interviews with creators, WordPress professionals, plugin developers, and other are encouraged, so if you have suggestions send them to us on our contact page.
Below are the latest episodes of the WP Wednesday Podcast and BeBizzy Break Podcast.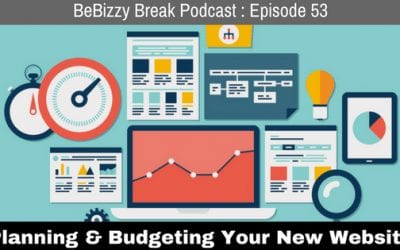 In this episode we talk with Scott Wild from NISC about the budget and organizational steps in planning and developing a new website, the upcoming iPhone, and Twitter Night Mode BBP : Episode 53 - Scott Wild Talks About Planning a New Website Scott Wild,...
Are You Ready To Start Podcasting?
BeBizzy Consulting has recorded and produced several podcasts. If you think it's time for your business, organization, or just you personally to start podcasting, but don't know where to start, please contact us. 
We can help you find your voice and get that on the internet with the best gear, platform and even marketing for your podcast.