Originally the BeBizzy Break Podcast, the WP Wednesday podcast has launched to provide information on the internet's most popular content management system (CMS), WordPress.
Along with posts regarding WordPress, topics on SEO (search engine optimization), social media, digital marketing and other internet technology will be covered.
Interviews with creators, WordPress professionals, plugin developers, and other are encouraged, so if you have suggestions send them to us on our contact page.
Below are the latest episodes of the WP Wednesday Podcast and BeBizzy Break Podcast.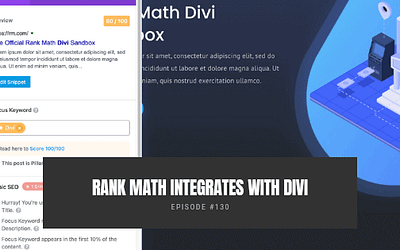 Using DIVI and Rank Math Together Just Got Easier! I make no secret that I build websites almost exclusively in the DIVI WordPress theme. And one of the big issues in almost all SEO plugins and DIVI is it's only possible to make changes to the SEO info in the "classic...
Are You Ready To Start Podcasting?
BeBizzy Consulting has recorded and produced several podcasts. If you think it's time for your business, organization, or just you personally to start podcasting, but don't know where to start, please contact us. 
We can help you find your voice and get that on the internet with the best gear, platform and even marketing for your podcast.