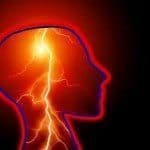 Some of you may already know this, but on June 8, 2015 at about 1:30pm, I had a stroke.
Oh, I've made all the arguments. I'm too young. I just lost 40 pounds. I eat right. I'm healthy.
Guess what, it didn't matter. I had two things running against me, heredity and diabetes, which went undiagnosed and untreated for some time before it appeared… in the emergency room.
Luckily I caught it soon, was able to contact my wife, and made it to the hospital where the "reversal drug," or TPA, was administered quickly. I walked out of the hospital two days later, was back working part time a week later, and back DJ'ing weddings less than two weeks after the stroke. All miracles made possible by hospital technology and the wonderful staff at Sanford Medical in Bismarck.
But now what? As I move along the rehab and other processes related to strokes and other similar issues I hear about a wide range of results ranging from my experience of a short hospital stay, to permanent nursing home stays. There's also a huge range of technology experience, ranging from a tech guy like me, to someone who dabbles, like my dad, to totally inexperienced.
So, knowing that those who have suffered strokes and who may be assisting these folks might be needing some assistance in finding mobile resources, I've assembled some mobile and online resources to help cope with strokes, diabetes and other health issues. Many of the apps below are available for both Android and iOS devices, but the links go to the Google Play store.
Weight and Health Management : One of the biggest things for me was the fact that I had lost nearly 50 pounds before I had my stroke. I was already eating decent, was already watching my weight, and was already participating in a healthy lifestyle prior to my event. After my stroke and diabetic diagnosis, tracking meals, weight and other data points became extremely important. Some of the Android-based tools I've used are :
Communication Apps : Since I now work from home, there was some thought of signing up for a system like Life Alert, but the cost and the length of time commitment was a barrier to entry. I looked for some alternatives, and thankfully there are a few out there.

Help Me! – This app promises to send a text message with your GPS info as well, which could come in very handy in certain situations.
Contact Widget – Add a widget that will contact anyone to your home screen. This will call and/or text anyone you add to this individual widget.

Miscellaneous Apps : There are a few other things I've used to track and maintain my healthy lifestyle for the last few months. I don't know if they will prevent you from a life-altering event like a stroke or diabetic diagnosis, but it can't hurt!

Healthcare App – Many of the larger healthcare systems have apps, or at least an online presence that you can access. Sanford Medical has their My Sanford Chart app which shows communication with healthcare professionals, your upcoming appointments, your bill, and more. Look for your particular healthcare system to see if they have something you can put on your phone or tablet.
MediSafe Meds and Pill Reminder – Right away, I was placed on a TON of medication to fight both a repeat stroke, and to get my diabetes under control. Remembering to take everything, especially with a brain injury, can be tough, so anything that can remind you a particular times to take particular medications is useful.
Lumosity – One thing I've noticed is that I'm a bit slower at a few things since my stroke. I'm getting significantly better at these items, and feel that I primarily owe my progress to Lumosity brain training. The daily brain exercises challenge you to get better each time you play, and it takes only about 15 minutes. The experience is best on a PC, but are available on phones and tablets.
There you have it. Some of the best things you can do if you or someone you love has been unfortunate enough to have suffered a life-altering event like stroke, diabetes or others. I'm fortunate that this was a "minor" event, which I hate to even say, but compared to many who have been through this I am very lucky.
Do you have an app or story to share about technology you use to fight strokes, diabetes or another health issue. Leave them in the comments below, or send them to me @BeBizzy on Twitter.
Disclosure: As member of a pretty cool team of influencers, I received the HTC One M9 and with line of service from Verizon. No additional compensation was provided nor did I promise a positive review. All opinions are my own.