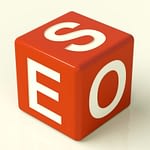 Google recently announced that in May 2016 mobile friendly sites will get a bit of a boost in SEO rankings. This could turn into a long-winded explanation on how to increase your site's SEO or make the site mobile friendly, but really it comes down to this.
Mobile use of search and the rest of the web is on the increase. ComSCORE has stated that internet users on desktop was equaled and then passed by mobile users in 2014. So it makes sense that search giant Google would start to take mobile-ready sites into account on search engine results, especially to mobile users.
Checking your basic mobile readiness is simple. Go to this website (http://ow.ly/ZFyRr ) and enter your URL. If you're ready, you should see a message telling you the good news. You will even see a screenshot of how the site is viewed on mobile. If not, you should get some tips on what needs to be changed.
Some of these fixes are pretty easy like text sizes and spacing and images. But, if you use Flash, a layout that does not conform to mobile viewing, non-breakable tables, or custom programming that is not viewable on phones or tablets the change becomes more difficult, and frankly, costly.
Do your potential or current customers need to view your website on mobile? Now is the time to plan on making the migration to a responsive design to ensure your website works on all devices. Protect your earned search engine ranking, or possibly move up by getting your site mobile ready! Contact BeBizzy Consulting today to see how you can make sure you're ready for the mobile web.
Then, leave the technical stuff to us.