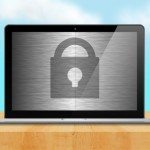 This week's #VZWBUZZ Twitter chat will be focusing on how to keep your online profile safe, as well as protecting yourself from scams and other harmful activity. With all the various security breaches at large companies and government organizations it's important to do all you can to maintain the security of your identity. Below are five easy tips to protect yourself out on the web.
(Note : for more info on joining the chat and how to register for prizes, see the bottom of this post)
Change Passwords Frequently – If there's one thing you should do to keep yourself relatively safe, it's changing passwords frequently. This ensures that even if you're information is compromised, you can limit the frequency of the invasion when the password is changed. When you are changing the passwords, make sure you are using a unique, secure password that contains a variety of characters, does NOT contain common (to you) words like kids, pets, birth dates, etc. There are tools that will do this for you, such as LastPass and 1Password by generating and storing secure passwords automatically.The single most important password to maintain is your primary email address. Why? Most of your important applications like your bank, financial institutions and other accounts will notify you at this address when other changes are made or reports are issued. If someone gets access to your email, they can intercept any transmissions or even change the email password, locking you out for good. Change this password often, and to something secure immediately!
Claim Your Name on Social Media Platforms – This one seems odd, but it makes sense to claim your name on as many social media platforms as possible. This will keep impostors from posing, and posting, as you and social engineering their way through friends and family into your identity. You don't have to be active on these platforms, but securing your name's domain, Facebook, Twitter and LinkedIn pages will make sure YOU, not someone else, owns them. Most of these sites rise to the top of search results, keeping unwanted information down on deeper search pages (see #3 below).
Search Yourself Often – Got a few seconds while screwing around on your break? Google your name and see what shows up. With luck, it's your Facebook page, some news articles about your achievements and your wedding announcement. If you're unlucky, it could be any sort of negative info like bad reviews of your business, slanderous posts on websites, or even incorrect or private photos leaked online. Google provides a great tool to do this automatically called Google Alerts if you just want an email sent to your inbox.
Assume "PRIVATE" Doesn't Mean Private – 2014 proved that nothing is private posted online even if trusted to large companies like Apple. When you do post something to a site, phone app or other platform be prepared when, not if, that information becomes public. Some sites, like Carbonite and others do a decent job of encrypting this data, but still, use some caution when posting anything, anywhere.
Assume Everything's a Scam – Last week I received a call from a nice young man (initially) claiming to work for Microsoft and that my PC was crashing the Microsoft "server" because I had a virus. The only way to fix it, was to have his Senior Technicians log into my machine and clean the virus out. This was an obvious scam to me, and experienced computer user/technician, but to a general user this could have been catastrophic when this "senior technician" put some software on the machine that tracked every keystroke, took every document from "My Documents," and even took down the machine. Microsoft will never call you asking for money to fix a problem. Your bank will never email you asking for to verify your account number, social security number, or anything else. And Bill Gates will not send you $5000 for clicking this link and forwarding the email. Assume everything too good, or bad, to be true is a scam. Ask questions, get contact information if possible, then check online or with experts and law enforcement to see if this is valid.
No one is going to help you stay safe online. Unscrupulous marketers, thieves and pranksters are always looking for a way to harvest your information to be used in a negative way. Take some steps to keep your data safe.
Then, join the #VZWBUZZ discussion on Friday, January 23 at 2pm Central to learn some other ways to keep yourself, your data and maybe even your family safe online and off.
If you want to be in the running for prizes, RSVP with The Online Mom. Stay safe, and I'll see you on Twitter on Friday! And don't forget to follow @Bebizzy on Twitter for more great tips!
Disclosure: As member of a pretty cool team of influencers, I receive devices with line of service from Verizon. No additional compensation was provided nor did I promise a positive review. All opinions are my own.