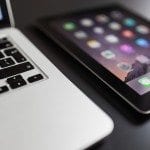 A few years ago it was professed that the tablet was going to rapidly replace laptop and desktop computers as the device of choice for both businesses and consumers.
Late last year and earlier this year tablets were proclaimed dead by dozens of tech writers.
So who's right?
Ummm… both?
Here's the deal. Computers are content creation devices. Tablets are content consumption devices. Make sense?
Why Buy a Laptop?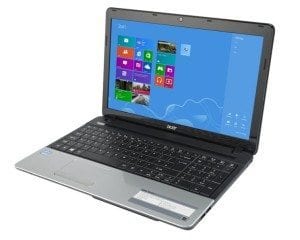 Most of us own or have used laptops are work or at home. They are wonderful devices that allow you to take work virtually anywhere, especially if you can get online through Wi-Fi connections or using a mobile hotspot (my Verizon hotspot has saved me MANY times). The main benefit of the laptop is that you can do almost anything on them, including basic business tasks like spreadsheets, word documents, web surfing and the like, as well as photo, video and audio editing, coding, database work and more.
And, if you're willing to pay slightly higher than the price of decent tablets, you can load a laptop with tons of RAM, processor power and HDD space. Laptops are also fairly easy to connect multiple devices like external monitors, HDD's and other memory, keyboards, speakers, wired networks and more. Weight and thickness has also come way down for most laptops, even those with larger screens.
If there's one thing against laptops, it's battery power. Some laptops run at a lower power to save battery, but you lose some of the processor power when that happens. Batteries can drain quickly during travel or when working remotely. More expensive laptops pack in a bit more power but that can add weight, and even heat, which takes away some of the portability features demanded by certain users.
Why Buy a Tablet?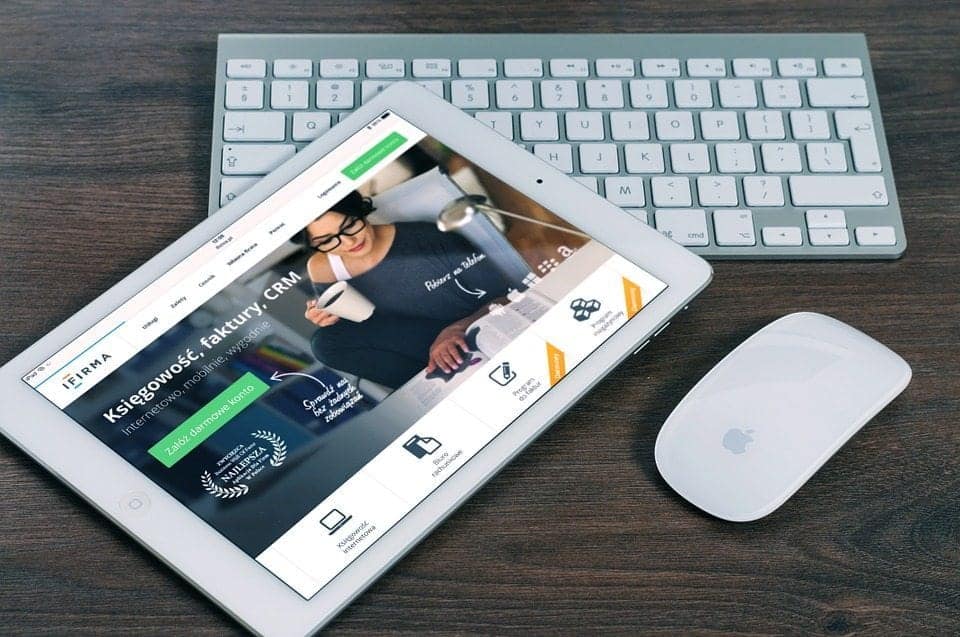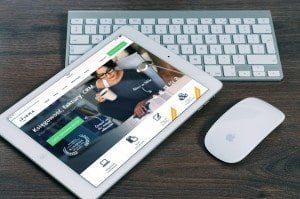 Tablets are becoming very common for both business people and home users, but they do lack a bit of the power possessed by their laptop cousins.
First, let's look at the consumer-level usefulness. Tablets are perfect for sitting down and listening to music, watching TV shows or movies on Netflix, listening to pocasts, reading magazines or playing games, surfing the web, reading emails, Facebook, Twitter, Instagram… all the ways we consume content. If you are looking for something to do this, it's hard to find a better technology than the iPad or Android tablets like the Samsung Note 10.1.
Now let's look at the business side. I've know plenty of people who have tried, and failed, at using their tablet to conduct their business. Most of the time it's due to needing and/or wanting to do too much for the device to handle. Here's what you're NOT going to be easily able to do on your tablet. Code, create/edit spreadsheets, edit graphics, sound or movies, and connect easily to most business display systems such as projectors or televisions.
As far as where the tablets are awesome on the business side there are these aspects of business. Meeting notes, online presentations, multiple email accounts, tasks, project management, file viewing and sharing, and specific monitoring tools like Google Analytics.
So, it comes down to this. My wife surfs the web, reads her Nook, does social media like Facebook and Twitter, plays some games and looks at some coupons in her email. A tablet is perfect for her.
I create pivot tabled Excel sheets, monitor numerous email accounts, create graphics and manage websites, and share my screen during online meetings. When I leave the comfort of my office a laptop is often the weapon of choice. However, if I'm running out to meet with a bride or prospective client, view an online meeting, communicate via Skype or Hangouts, or even travel, I take my tablet.
What About the 2-In-Ones?
There's a new class of device that's beginning to grab some market share, especially on the Windows side of the arena, called 2-In-Ones. These devices offer a slightly stripped down version of the powerful laptop, throws in some extended battery and a smaller keyboard, a touch screen, and a few ports to extend the capabilities. I own an Asus that serves as one of these devices, and while the screen folds 360° to become a tablet (the keyboard shuts off and Windows changes to a tablet mode), I find the size and weight to be a bit of a challenge, However, there are new devices like the Surface Pro 4, the new Samsung Galaxy TabPro S (the first device I have gotten really excited about in a while), and even the iPad Pro 12.9″ and 9.7″ that are pushing this category towards being more useful.
So, Which One Should I Buy?
The bottom line is that you might want both, especially if you're a business professional that goes out of the office for meetings or an executive that mostly needs to consume data instead of create it.
If you're ever going to need to work with graphics, audio, video or even large, complete spreadsheets, it's hard to bet against the Windows or Mac laptop. Sometimes you just need the extra power.
But if you're mostly going to be consuming information from websites, Webex meetings, documents or other media, I would recommend the tablet.
Final Things to Consider
One more thing to consider on both of these devices is your connection. The tablet is there to consume media and web traffic. Getting it attached to your cellular plan as an LTE device is a great thing if you're going to be working in areas void of available Wi-Fi. These can include the great outdoors, some restaurants, and even on the road. But the reality is that most people, both business and general consumers, will have access to Wi-Fi much of the time.
Our homes, at airports and hotels, places of business, and even many bars and restaurants have connections available to users. Just make sure you are using protective measures such as not sending financial or other critical business data over these connections unencrypted or otherwise protected.
If you have questions or comments on tablets and laptops, please leave them in the comment section below or shoot them at me on Twitter @BeBizzy.
Then, leave the technical stuff to us!