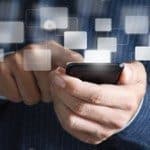 If you're like many mobile phone users you spent much of 2014, especially during the holidays, taking dozens, maybe hundreds of photos on your mobile device. Have you ever thought what would happen if your phone simply stopped working, or worse, if you lost your phone?
You could get rid of that fear by using one of many simple, and FREE apps and processes to backup all of you photos. And not only will you be protecting your photos from loss, you will also make them available on other devices at the same time. So let's get started!
Verizon Cloud – If you are a Verizon customer, your device most likely already has access to Verizon Cloud. This application will not only back up photos and videos, it will also back up music, documents, call logs and text messages. And to top it off, you can manage your data online at VerizonWireless.com.
Google+ Photos – Not ideal, since you're basically backing up photos to a social network. But Google+ Photos actually send them to Google Drive.  Turning this feature on will back up more than just the photos you take with your phone. It will back up any photos your download, save through other apps or even receive in text messages through Hangouts. Check out the Google Help page for instructions on how to turn this feature on.
Dropbox – My personal favorite backup is Dropbox. It's a simple process to turn on the Camera Upload on all/some of your devices, and then they will appear anywhere your Dropbox account is automatically sync'd. In many ways this makes it easier to edit the library by accessing on your computer or tablet.
OneDrive – Similar to Dropbox, if you have an Office365 account it's incredibly easy to back up your photos and video to Microsoft's OneDrive.
IFTTT – This one's a bit more complicated but much more powerful and flexible. If Then Then That (IFTTT) has dozens of "recipes" that can be implemented to automatically back up your Instagram or Facebook photos, save videos you upload to YouTube, and much, much more. It may take a bit to figure out, but once you master IFTTT you will use it for many, many things besides backing up photos.
There are lots of other methods to keep your photos safe so choose one, or more, and make sure you don't lose all of those precious moments. You'll only have it happen one time before you do everything in your power to ensure it will not happen again.
For more tips, join the #VZWBUZZ gang on Friday, February 6th at 2pm Central during our Twitter chat where we will discuss Smartphone Photography. The chat will feature more tips on backing up your photos, as well as taking better photos, editing your pictures and more.
And now that you're on a backup kick, get on the computer and back up all of your other important documents like tax returns, address books, business documents and more. Again, there are plenty of services that will back up and encrypt this data, so do some research and secure your data!
Disclosure: As member of a pretty cool team of influencers, I receive devices with line of service from Verizon. No additional compensation was provided nor did I promise a positive review. All opinions are my own.