The BeBizzy Break Podcast
Focussing on using technology to be better at running your small business, or at being inside a larger business.
What is WP Rocket? WP Rocket is a caching and optimization plugin that takes the code, content, images, videos and other pieces of your website and finds a faster way to present them to your website visitors. That can be storing them on their computers or on a CDN...
read more
Podcast Gear Recommended by BeBizzy
Using Accelo To Manage Your BusinessOn this episode of the BeBizzy Break Podcast I interview Geoff McQueen, CEO and Founder of Accelo, on what prompted this wonderful invoicing, time management, ticketing and lead management system to be created and how you can use it...
read more
How RiteKit's Tools Can Help You With Your Social MediaMost of us in business post to social media accounts, whether it's Twitter, Facebook, Instagram, LinkedIn and many others. But many of us post on each site individually, and if you do use a management tool like...
read more
Donna Serdula of LinkedIn-Makeover.comToday we are featuring an interview with Donna Serdula.Donna pioneered the concept of LinkedIn Profile optimization and is the author of LinkedIn Optimization for Dummies. Through her website, LinkedIn-Makeover.com, Donna and her...
read more
It's a scam! I received an email through my contact form today from "Carl" or "Amos." Hello, how are you doing today? My name is Carl Amos, I wanna know if you can handle website design for a new company and also if you do you accept credit cards ?? kindly get back to...
read more
What Are WordPress Plugins?Plugins are a powerful way to add functionality and uniqueness to your website. They range from Free, to free with premium (Freemium), or a paid model.Most plugins are created by solo plugin developers, but a few are created by large theme...
read more
WordPress 5.0, or Gutenberg, was finally released on December 6, 2018, just a few weeks before the Christmas holiday, and just in time to say it was released in 2018. The Gutenberg release is a new page builder that is being designed to integrate with WordPress...
read more
BeBizzy Consulting recommends these networks, and the PocketCasts apps for listening to the BeBizzy Break and other podcasts.
Backup Systems Do you have a critical piece of Now I know this makes me a bit out of the ordinary. Most people still default to notepads, post-it notes, or random pieces of paper to keep short reminders, meeting notes, and ideas, but maybe it's time for you to buckle...
read more
Episode 63 - Upcoming Changes for Google Mobile ResultsAdded as a Verizon Brand AmbassadorWill be getting some equipment from Verizon to review and provide feedback.My initial phone from Verizon is the Samsung Note...
read more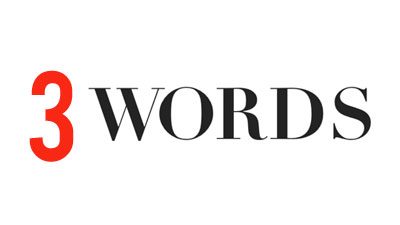 My Three Words for 2018Several years ago I read a post by Chris Brogan, a recognized marketer and social media evangelist, regarding his three words. Each year he selects three words that will guide him throughout the year's business landscape and pull him towards his...
read more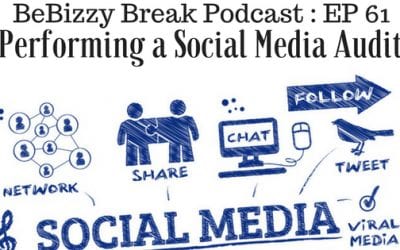 Performing a Social Media AuditAudits. When one thinks of that word it brings to mind some guy sitting in your office sifting through receipts, bookkeeping notes and interviewing your employees on processes. But what if you could use an audit form something good, like...
read more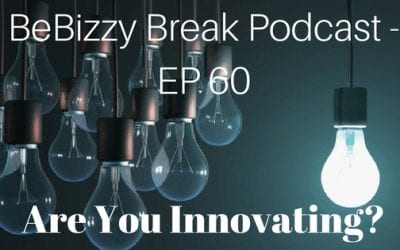 Host : Marv Dorner, BeBizzy Consulting Subscribe to the BeBizzy Break Podcast on iTunes and Stitcher Radio. We're back from a short Thanksgiving week break for Episode 60 of the BeBizzy Break Podcast and we're talking about why you should allow some time for...
read more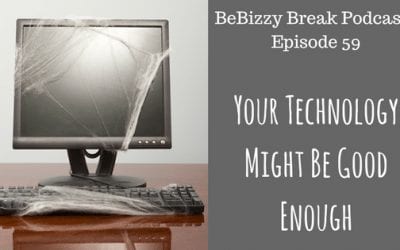 Host : Marv Dorner, BeBizzy Consulting On Episode 59 of the BeBizzy Break Podcast, we talk about the passing of another geriatric internet property, Compuserve, a renewal of the browser wars with Firefox Quantum, and why your technology is good enough. Subscribe to...
read more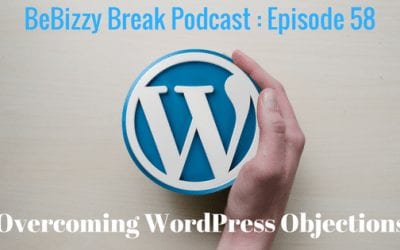 In this episode we talk about how overcoming WordPress objections, the iPhone X, Skype and an update on my Pixel 2 XL phone. BBP : Episode 58 - Overcoming WordPress Objections Happy Birthday to us! Today is BeBizzy Consulting's 9th anniversary. Happy to be...
read more
The Pixel 2 XL is the anxously awaited android smartphone from Google. It runs a stock version of Android O(reo), and is loaded with a lot of great features. Here's the specs Operating System : Android 8.0 Cameras : 12.2MP Read - 8PM Front Processors :...
read more
In this episode we talk about how Capterra can help you find the right software solution to manage your business. Subscribe to the BeBizzy Break Podcast on iTunes and Stitcher Radio. Tech News Windows 10 Fall Creators Update released on Oct 17 As always, running...
read more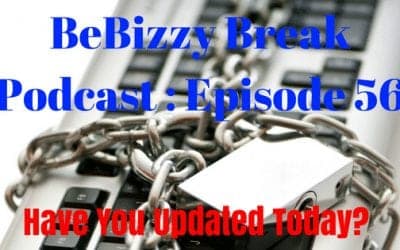 In this episode we talk about managing your passwords and updating technology to stay secure. BBP : Episode 55 - Have You Updated Today? Tech News Yahoo Email Hack - Now up to 3 Billion accounts, apparently every yahoo account. - announced by the new owner, Verizon No...
read more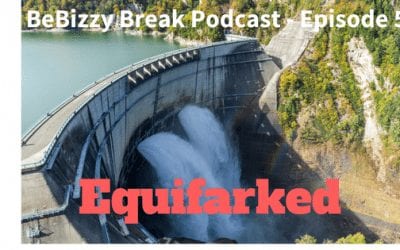 In this episode we talk with Sara Hawkins about the Equifax breach and what you can do now. BBP : Episode 54 - Equifarked Tech News Apple Announced three new iPhones yesterday at the new Steve Jobs auditorium at the spaceship Wireless charging New A11...
read more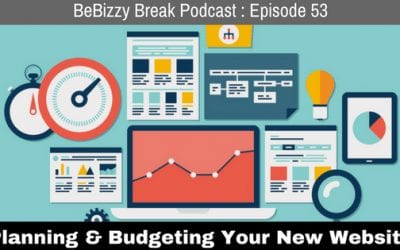 In this episode we talk with Scott Wild from NISC about the budget and organizational steps in planning and developing a new website, the upcoming iPhone, and Twitter Night Mode BBP : Episode 53 - Scott Wild Talks About Planning a New Website Scott Wild,...
read more
Contact BeBizzy Consulting To Design Your WordPress Website
BeBizzy Consulting has been developing, hosting and troubleshooting WordPress websites for nearly a decade and has watched the WordPress platform grow from a blogging platform into a full-blown website system.
There are several core plugins installed on nearly every new website that speed up the development process, secure the website, and provide some valuable functionality.
The earlier you get us involved, the more we can help guide you on the process to getting your very own WordPress website launched for you business or organization.